Web-to-Print
Award-Winning Intelligent Sourcing to Provide PPE During Pandemic
Intelligent sourcing used to successfully provide PPE to private and government sectors throughout the COVID-19 pandemic.
---
At RBO PrintLogistix, we are proud of our intelligent sourcing efforts that provide personal protective equipment (PPE) to various companies and organizations throughout the on-going COVID-19 pandemic. Our timely response and actions resulted in recognition from the PSDA (the Print Services & Distribution Association) by presenting RBO PrintLogistix the 2020 PEAK award for Best Solution to a COVID-19 Related Issue. Continue reading to learn how we approached the problem and delivered an outstanding solution.

The Challenge
In March of this year, the United States entered into a pandemic where positive COVID-19 cases were spiking into the hundreds of thousands. Businesses, health systems, local and state emergency agencies, schools, and government entities struggled to obtain personal protective equipment such as face masks, gowns, gloves, and other safety products. RBO PrintLogistix was poised to assist with reliable and established partner relationships to provide PPE items to these institutions as soon as possible.
The Solution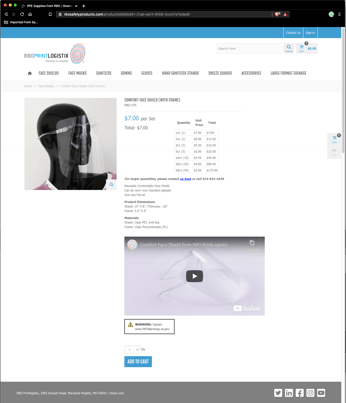 Having minimal experience as a PPE supplier, RBO was able to respond to client needs in less than two weeks. As a leader in providing promotional products for their clients over the last few decades, RBO PrintLogistix relied heavily on vetted supplier relationships equipped to provide KN95 and N95 masks, 3-ply masks, gowns, sanitizers, protective barriers, gloves, and face shields in sufficient volume to institutions critical to the pandemic health response. Not relying only on those supplier partnerships, RBO also worked with local manufacturers to provide new products in the fight against COVID-19, such as the comfort face shield. This product and others are available at RBOSafetyProducts.com, RBO's storefront, which includes personal protection equipment that businesses and individuals can purchase.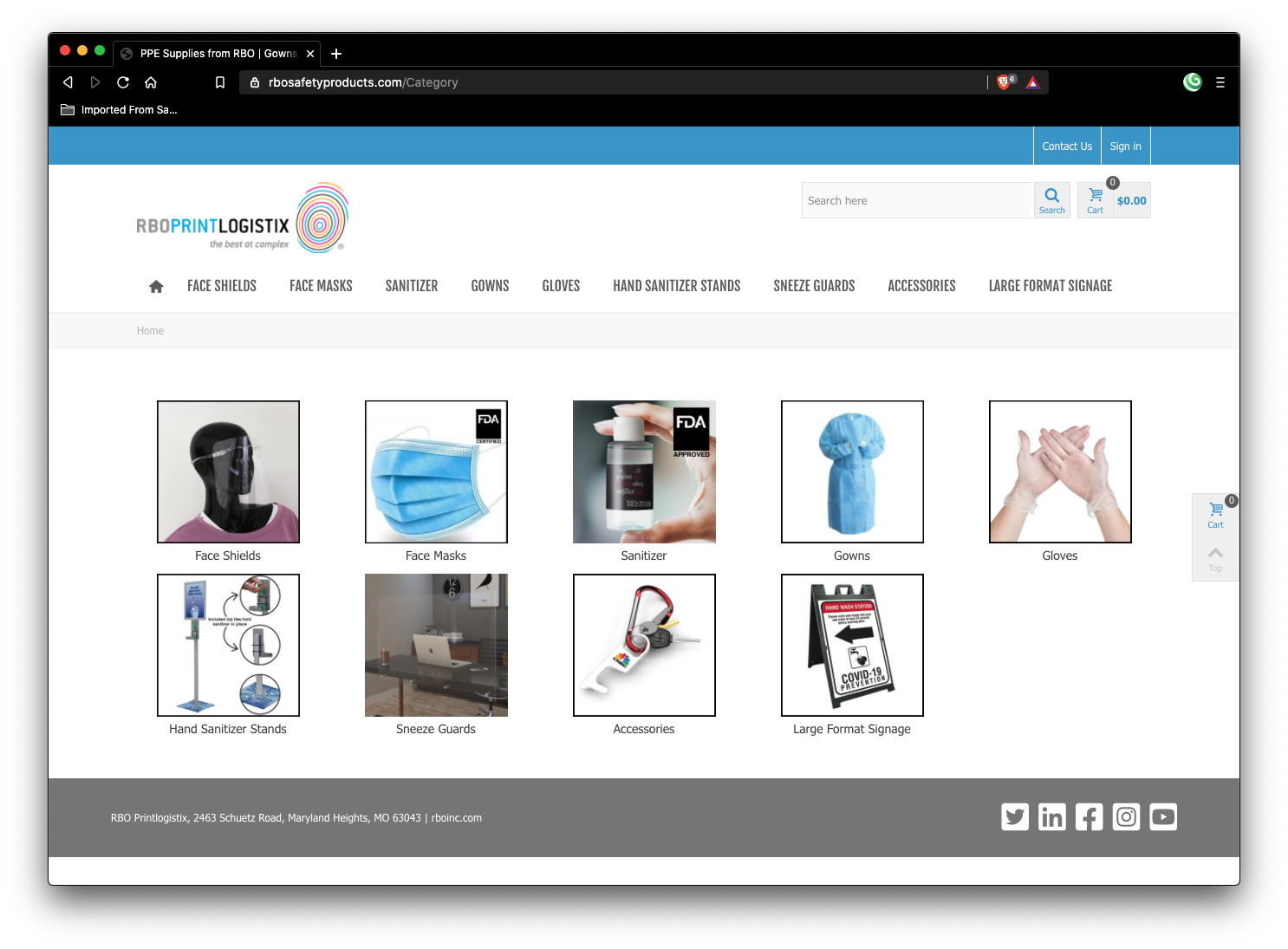 The Results
RBO's PPE efforts started as a call to a healthcare client, checking their need for related products. They responded that they were struggling to obtain the proper equipment and needed assistance quickly. Our efforts rapidly grew to servicing over 40 clients and adding around ten significant customers. To date, RBO PrintLogistix has fulfilled personal protective product orders with quantities in the millions to healthcare clients, government workers, emergency responders, and businesses looking to keep their employees safe. In many cases, these entities were short on other options to obtain this critical equipment. Fortunately, with a reliable supply chain network built with intelligent sourcing efforts, RBO was able to provide for both their existing clients and new prospects lacking other resources.