Promotional Sourcing
Who is your Dream 100?
REACH Marketing Magazine and Michael F. Sciortino Sr. discuss the importance of creating a list of prospects with meaningful, lasting relationship potential.
---
The Dream Team. Sure, it may sound like an overused sports cliché, but Michael F. Sciortino Sr. believes that putting together a dream team of prospective clients should sit at the heart of your sales and marketing efforts.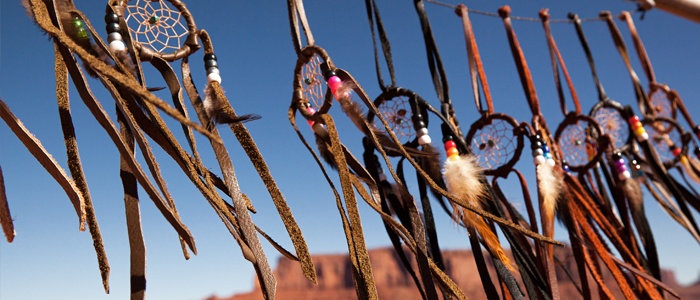 The strategy continues to work for him. For the past 30 years Sciortino has been developing and delivering proven, time-tested dynamic marketing applications in retail, wholesale, traditional and alternative investments that have helped his customers succeed on all levels.

But the process has to start somewhere. That's why founder and CEO of Gratitude Marketing says that every company must create a list of prospective customers that fit the profile of meaningful, long-term relationships.

We asked Sciortino to share his thoughts on building that perfect list and why it's important to keep your brand ahead of the curve.
What's the best way to attack 2018?
Prepare to market to your Dream 100. Put together a list of 100 prospects you feel would be ideal customers for you. These are the people you may convert to customers in the next three, six or 12 months. This list may also include people you feel are definitely worth your effort even if it takes one, three, or even five years to convert.
But it doesn't stop there, right?
No. Once you put that list together, you have to ask yourself what you're going to do to market to this group each and every month without fail. This is where you want to engage them through direct mail, calls, Twitter, Facebook, LinkedIn and promotional items.
How can you build a message that your brand can tell?
The best stories tap into people's emotions because they genuinely connect to what a brand stands for. For example, the desire to stand out from a crowd, to feel a sense of belonging or confidence, to succeed in life, or to feel secure. It's about connecting the brand's narrative to one's personal narrative. The marketers who can best paint such pictures and create such personal narratives are well on the way to establishing long-term brand loyalty.
Is the process still about being consistent?
Yes. It's about the consistent implementation of simple, basic, fundamental and memorable ideas that connect with them. Your clients want to know how you will serve them, what to expect from you and how you will communicate with them. ROI, or results, are still what matter. Once you find a method that is producing results, stick with it. Marketers often get bored with a method that is working before their audience does."
What's the biggest piece of advice you can give marketers today?
Winning at customer experience today requires a combination of individualized insights, contextualized interactions and fluid processes to engage the customer in their channels of choice. Look at new ways of exploring and exploiting data to create rich dialogues between customers and brands.