Q&A with Bill Schiemann: Building relationships for the long haul
Schiemann knows a thing or two about this whole premise of staying engaged and connected with the communities you belong to.
---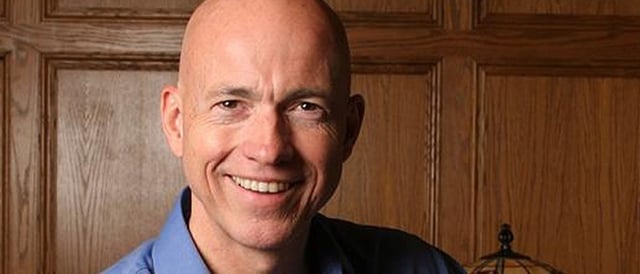 Bill Schiemann knows a thing or two about this whole premise of staying engaged and connected with the communities you belong to. His role starts at the beginning. As the principal and CEO of the Metrus Group, he and his team are known for its pioneering work in the creation of the People Equity (ACE) talent optimization framework, strategic performance metrics and balanced scorecards.
He consults extensively with corporations on the development and implementation of business and people strategies. Ask him about the importance of keeping everyone connected up and down and all around the network, and he'll tell you that it is an art form – one that more brands and its people must spend time mastering.
A much sought after speaker and author of several books, including "Fulfilled! Critical Choices – Work, Home, Life," Schiemann is a strong advocate for attracting, developing, optimizing and retaining the best talent – talent that will help keep you connected within the communities you serve. We caught up with him to get his take on why building and maintaining is important to your personal brand.
Why is it that the whole world seems to be connected, yet appears as if no one truly engages anymore?
The whole world is connected by an amazingly few connections. Just look at your contacts three levels out. But I wouldn't say no one engages. In the research for my book, we discovered that deeper, close relationships were always more important than number of Facebook friends, which can number in the hundreds. But engagement requires time and focus, not something to be clicked and move on.
How much do we really engage with the communities we are part of?
The reality is that we only have so much bandwidth to engage. While technology has helped extend our reach, it has not always helped our depth of relationship. However, technology enables us to perhaps handle more relationships than we could years ago. Being able to Snapchat or Tweet or Instagram those who you care about can be helpful. It keeps you in their sphere of attention, as long as that's supplemented with deeper communication.
What are the best ways to start a new relationship?
The best way is by a referral from a trusted colleague. References add immediate credibility. Once you have established a connection, offer something that they may enjoy. That might be an article, another connection they may find value in, coffee or an invitation to something cool. Next, get together in person, if possible, or if they're out of town, ask to connect when you're next in their city – or vice versa. Spend some deeper time listening to them. What are their aspirations and goals? What are their values and concerns? Get to know the whole person — not just their work issues
But the key is how you continue that relationship, right?
Yes, follow up is key. The message is to get to know them personally, not just as a business contact. Make sure you're adding value to the relationship and that you see the value for you. Talk is cheap, and many salespeople can chat up a storm, but ask the hard question, "Am I adding value to the relationship?"
Is there a perfect formula?
No, I don't think so. But you can't lose if you stay are aligned with the relationship via goals, values, interests and needs. Make sure that you are offering something of value – knowledge, emotional support, new skills, etc. And stay engaged. I have clients that have become good friends over the years and others who still feel like a transactional relationship. Which ones get my better attention? That's the engagement.