Press Release
New CEO Ushers in a New Era at RBO
RBO is poised for growth and continued development as a new CEO is added to the leadership team.
---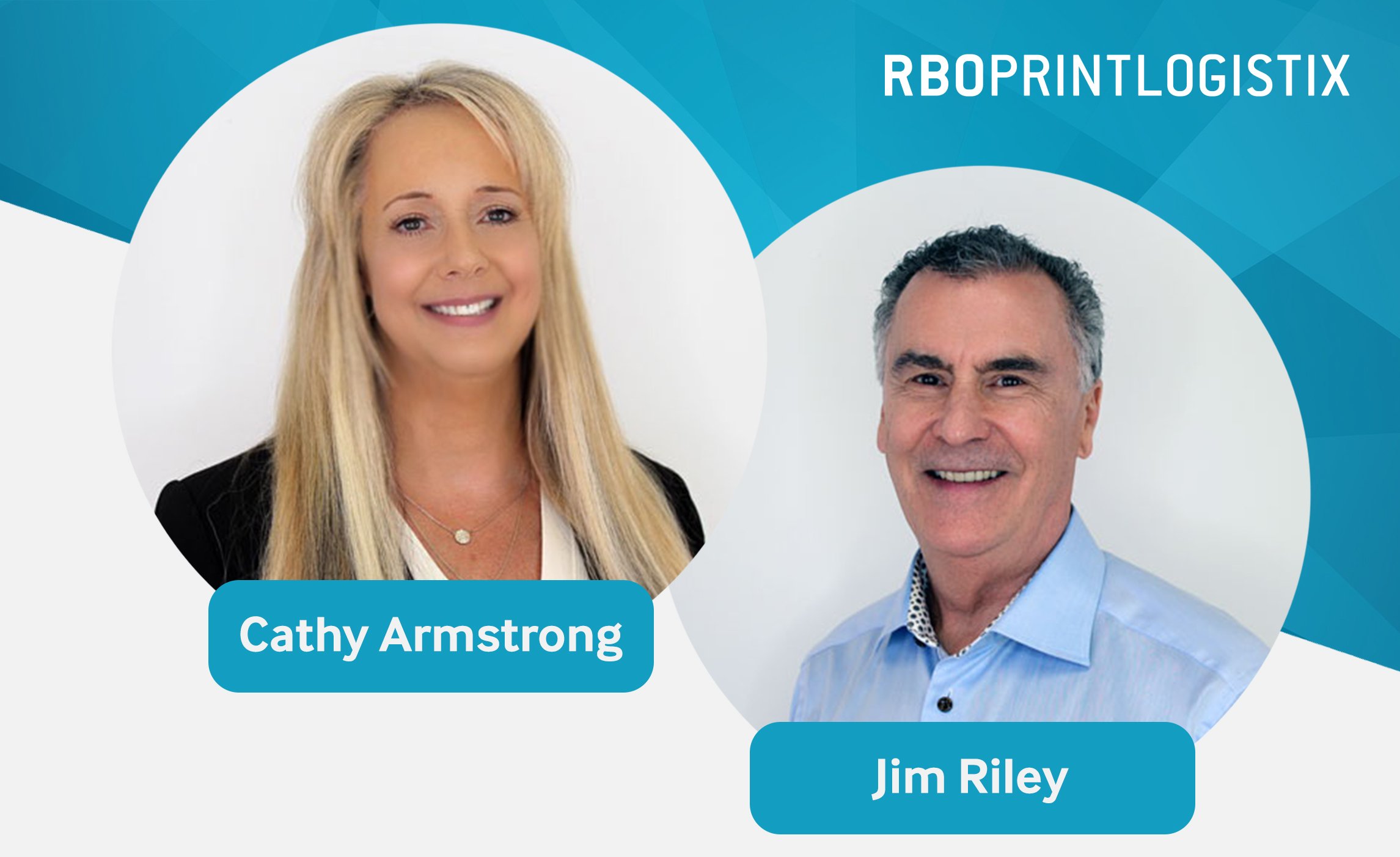 "The future of RBO has never been brighter."
This was the sentiment from Jim Riley, the previous and founding CEO of RBO PrintLogistix, as he prepared his team for a significant announcement about a change in leadership.
After recently celebrating the retirement of Bob O'Connell, his longtime partner and founding member of RBO, Jim Riley was contemplative as he addressed the employees at RBO. "After working late hours in the office, I started asking myself if this is where I wanted to be at this stage in my life," Jim explained. "I realized I'm at a point of my life where I should be more involved with my family. But I still need to make sure this organization is successfully positioned for its next chapter of growth."
A Venerable Career in Client Service
In 1974, Jim Riley started his print marketing and management career in Minneapolis as a trainee. After significant professional growth, he moved to St. Louis and launched what would become RBO PrintLogistix in late 1985. Jim evolved the company into providing a wide variety of printed services and technology offerings to nurture the company into one of the largest and fastest-growing business solution companies in the Midwest.
Jim served the print distribution industry with great insight as a Board of Directors member for the Print Services and Distribution (PSDA) for more than eight years, then as its president in 2007. He also served on or chaired various committees to advocate for the industry and received the 2013 PSDA Member of the Year Award.
"Our company has weathered rough waters for sure," stated Jim while considering the road ahead for RBO. He was undoubtedly reflecting on the challenges of print marketing in an increasingly digital world. Not to mention national crises felt by most businesses during the housing crash in 2008 and the most recent COVID pandemic. "But I have hired a CEO especially equipped to navigate and grow RBO in these challenging times," he continued. "And her name is Cathy Armstrong."
The Right Person at The Right Time
"Cathy not only has the experience and knowledge of our industry, but she also has the burning desire, work ethic, and a collaborative spirit," said Jim Riley. "She knows what the next level for RBO looks like."
Cathy Armstrong has done just about everything in the print marketing industry for a variety of organizations. This includes business development, account management, operations, and technology implementations. "I'm excited to work with you all and bring continued success to RBO," beamed Cathy. "The opportunities we have for growth and advancement in the marketplace are amazing. Today, our strong client base considers RBO a key supplier partner. I know they will be thrilled with our continued development in crucial product and service areas."
As Jim Riley moves into a non-executive chairman role for RBO PrintLogistix, Cathy Armstrong is poised to lead the RBO team. You can hear the confident tone in Jim's voice as he nears the end of the announcement in the main meeting room.
"Bottom line," he closes. "I know Cathy is the right person at the right time."