Marketing
Creating Communities: Intimacy Doesn't Scale
With technology giving the illusion of intimacy, creating communities becomes essential for brands. Robert Glazer lists 5 ways to build better relationships with the consumer.
---

Patience, personal growth and imagination at the core of modern business.
By Michael J. Pallerino
In his alter ego as The Workplace Therapist, Brandon Smith has had more than his fair share of conversations about the interactions people have with each other – both internally and externally.
Along with being an adjunct faculty in the Practice of Management Communication at Emory University, Goizueta Business School, in Atlanta, Smith focuses on helping improve the health and functioning of the workplace.
His purpose – and his passion – is to create a structure from which a brand can thrive.
So, it's interesting when the conversation centers on the ever-present chokehold technology has on the way we communicate today. In a playbook that puts intimacy at the forefront of improving communications, is it any wonder that intimacy may be the biggest culprit in prohibiting growth?
"Intimacy is about a mutual give and take," Smith says. "It is about sharing needs and wants with another person so that one is truly known. It requires vulnerability and openness. And, more importantly, it requires interaction with another human being. Intimacy is a 1:1 ratio. This is why scaling is so difficult."
In the digital revolution, your first thought is that technology is an asset, right? Expand your communications reach, and you will be able to grow your brand. But Smith asks that you take a hard look at that notion.
"Technology creates the illusion there's consumer intimacy, when in actuality, there isn't any intimacy at all," he says. "Technology allows us to guess what a consumer's purchasing behavior is based on past searches and purchases. We think we have an intimate relationship, but we don't. We don't know their needs or wants. We don't have a personal relationship or connection."
Here's the thing, today you need to have great empathy and trust, and be close to your consumers to develop it. So, the question is, how do you get close to people who don't want to try? How do you build relationships if people want to shelter themselves from any and all interactions?
Smith believes the secret lies in your ability to insert yourself into their equation. Don't be an order taker. You must be able to provide advice, guidance and recommendations. "Listening and asking curious questions is the key to building a trusting and intimate relationship. Try to understand who they are, what they want, where they want to go and how you can help them get there?"
The challenge is what Smith calls the "curse of the choice." Technology has provided access to many products and options, leading consumers to seek brands and people they like and trust. "We want and need trusted advisors in our lives."
Leveraging your relationships
There aren't many companies that couldn't benefit from creating more sustainable partnerships. That's where Robert Glazer comes in. The founder and managing director of Acceleration Partners has made it his business to understand the role direct-to-consumer interactions play in marketing and business development practices.
With a client list that includes some of the world's biggest brands (Adidas, eBay, Reebok, Target, to name a few), he has helped steer the course toward growth and sustainability.
How do you build your brand in the presence of creating intimacy with your community? It's a question he has had to answer – a lot. In addition to it taking an exorbitant amount of time and resources to reach existing and prospective consumers, and having personalized conversations with them, the reality is that people don't trust what brands say about themselves anymore.
"Consumers are much savvier about marketing messaging than they were even five years ago," says Glazer, who also is author of "Performance Partnerships: The Checkered Past, Changing Present and Exciting Future of Affiliate Marketing." "They are dubious about what a person or company says about themselves as opposed to what someone else says about them."
Glazer says today's consumers want to see companies that mirror their own values and beliefs. They don't want to hear brands talk about themselves and why they're so amazing.
If you want to scale your brand, building content partnerships is critical. Content creators have relationships based on that "know/like/trust relationship" you want to build with your audience – something Glazer says has become difficult for brands to establish on their own today.
"If a consumer is hiding behind his social media page, your best bet at connecting with him authentically and intimately is through content publishers (affiliates, influencers), as opposed to banner or display ads," Glazer says. "Through affiliate and influencer marketing, those consumers are primarily coming to content creators to get the information – via blogs, Instagram feeds, Facebook pages, etc. So you can connect with those consumers by leveraging partnerships with people they know/like/trust."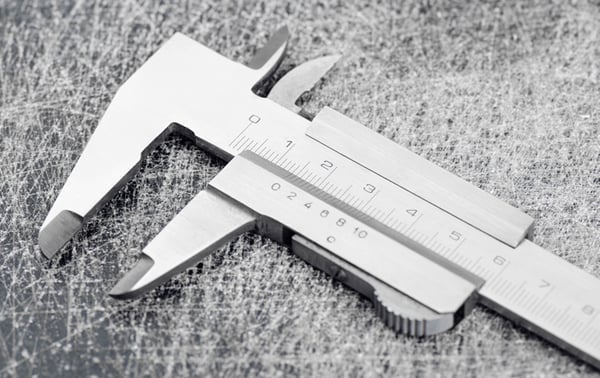 In the end, trust and respect are the pillars that help brands scale. Without these attributes, Mayur Ramgir says there would be no reason for a brand to try relationship building. "If your customer does not trust you, or feels that they are not being respected, your business is as good as dead," says Ramgir, an award-winning author, speaker, innovator, and president and CEO of Zonopact Inc.
As examples, Ramgir says to look at how brands such as Zappos and Capital Grille build intimacy with their customers. Rather than leave its customers hanging during the purchasing process, Zappos recommends up to three competitors whenever they're out of stock on an item. The strategy shows that its business is not just about the money, but instead offering a reliable service. And if you dine in a Capital Grille, watch as the servers hand out business cards to offer preferences for personalized service on future visits.
"All of these extras are emblematic of developing a close friendship with your customers," Ramgir says. "Going above and beyond the transaction to demonstrate that you care for your customers is so important."
In some ways, one might argue that large corporations such as Amazon are better at keeping records, which actually can create a certain level of intimacy. For example, while you might like visiting your local bookstore, if the person behind the counter doesn't know or remember your preferences, there's no intimacy. On the other hand, sites such as Amazon always know what a user might like and make recommendations accordingly.
"Keeping that in mind, it's clear the next wave of scaling intimacy will without a doubt be a combination of the two," Ramgir says. "And even if it is not realistic to scale intimacy, it should at least be the goal.

01
Research

the people who have influence on your brand and products – people who already like your brand
02
Engage

them in a strategic, scalable way through a coordinated program and technology
03
Coach

them on your brand and ensure your objectives align with theirs
04
Develop

personalized, one-to-one marketing programs for them to leverage
05
Track

their performance and compensate them accordingly, again, using real-time tracking technology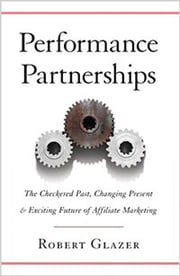 Source: Robert Glazer, author, "Performance Partnerships: The Checkered Past, Changing Present and Exciting Future of Affiliate Marketing"