Sustainability
Going Green: What Can It Do for Financial Sustainability?
To meet financial sustainability goals for your company, RBO provides PC power management software, as well as other office sustainability ideas.
---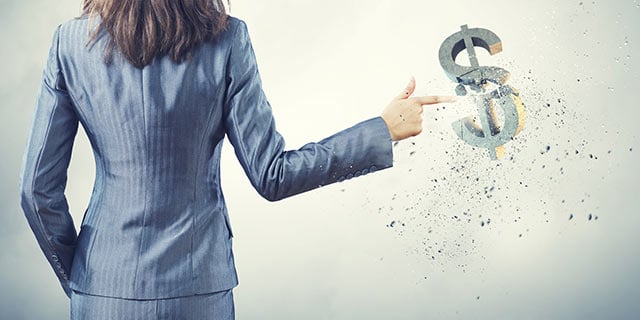 The St. Louis Green Business Challenge (SLGBC) is helping us at RBO PrintLogistix to think green, act green—and save green. We're not only becoming better corporate citizens of Planet Earth, but also saving money in the process.
As mentioned in our last article, the SLGBC's scorecard has been a big part of our success. It helps keep us on track towards making tangible, measurable improvements in our overall energy efficiency.
Another major help has been our partnership with Verdiem, an Aptean company. Verdiem offers amazing tools to help organizations save energy quickly and painlessly. To be more specific, they make PC power management software that manages computer power usage throughout a company.
Now, let's face it: saving the planet is a worthy goal. But when it comes down to it, we all have to turn a profit and stick to a budget. If your company is like RBO, you're looking for ways to generate an ROI and reach financial sustainability from your investment in green initiatives.
Verdiem has enabled us to do just that. For a relatively small initial investment, we're able to generate real money savings year after year. And it's much easier to generate a dollar of money savings than to earn an additional dollar of revenue.
PC Power Management Software—and other Office Sustainability Ideas
If you're looking for ways to reduce computer energy consumption or curb toner waste, RBO can help. In addition to enhancing PC power management, we have excellent solutions in the areas of reducing print and saving ink and toner.
Our print waste solutions help companies understand how much their employees are printing, at what times of day, and from which types of devices. By analyzing print habits throughout your organization, you can determine when people are printing content that doesn't need to be printed—stuff like emails, Facebook posts, and other non-work-related material. You can then take steps to curb this wasteful printing.
As mentioned, our Verdiem tools can also help you reduce energy consumption from your PCs. This is probably the area in which you can achieve the most noticeable savings from your green initiatives. Many local and state governments are now offering incentives for businesses that reduce their power usage. Verdiem has partnered with Ameren (that's our local utility, for those of you outside the St. Louis area) to help companies earn as many of these incentives as possible. For Ameren, it's a win-win—the fewer new power plants they have to build, the better.
And if you're hoping to reduce the number of empty toner cartridges you send to the landfills, we can help you there, too. Our software can reduce the amount of toner and ink used on your pages by as much as 25 percent without affecting the quality of print. That of course means you can reduce your toner costs pretty significantly as well.
Making the Case to Your CFO
Now, here's the rub: even though purchasing Verdiem software requires a much smaller initial outlay than, say, installing solar panels on your roof, you're going to have to get buy-in from your CFO before you can launch your green initiative centered around software.
Your CFO will be wondering, "What are the financial benefits here?"
Consider this: the typical commercial PC wastes $20-50 in energy costs each year. Run a few hundred computers across your organization, and you could easily be looking at five-digit waste. Eliminating that waste to meet financial sustainability goals should be a no-brainer for any CFO.
Roughly 700 Verdiem software customers have saved about $250 million per year across 3 million devices managed. And they're doing it without requiring a huge capital spend.
Case in point: our friends at Verdiem mentioned that they recently spoke with a large university that was planning on installing solar panels in the hopes of saving $650,000 over a 25-year period. By Verdiem's conservative estimates, the company's PC energy saver software could save the university $1.5 million over the same period.
That's a pretty killer ROI.
If that sounds appealing to you, we would love to tell you more. Just drop us a line with any questions about the SLGBC, PC power management software, office sustainability ideas, or how to get your green initiatives off the ground.