Print Design
Five Popular Applications of Large Format Printing
Large format printing services are used by most companies and often make the first impression of your business. Here are 5 common uses of large format graphics.
---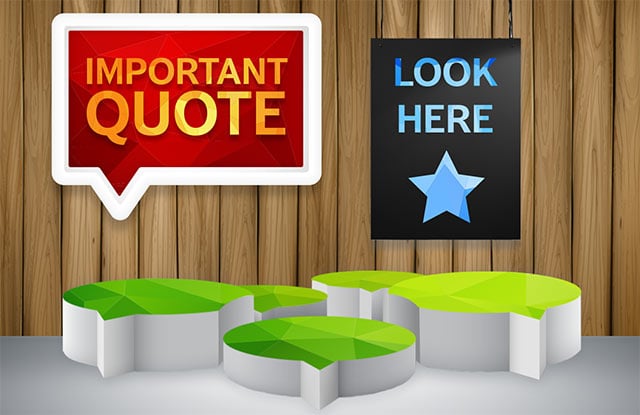 The influence of large format printing services can be seen all around you. Virtually every retail store, hospital, college, grocery store, and business conference you visit is making use of large format graphics. Even though many printers offer these services, truly effective visual solutions are best achieved with a print and marketing partner.
It's not all about speed and cost (although that's important). True results hinge on creative development and execution.
Let's take a look at how five large format printing products can give your potential customers a more immersive experience with your brand.
#1: Posters
Suppose your prospect is shopping at a mall, when suddenly, a colorful poster catches her eye. She stops and reads. The poster is advertising your company's services, with which she is not familiar. But it just so happens that she works in a related field.
This display gives your prospect that critical first exposure to your brand in a place where she already feels comfortable shopping. Congratulations! You've made a positive first impression.
#2: Trade show graphics
Weeks later at a community event, your prospect sees your company's colorful graphic banners. She instantly recognizes your brand from the poster she saw at the mall, and she stops by your booth to learn more. Rather than coming in cold, she feels comfortable approaching your representatives with specific questions.
#3: 3D signage
After two favorable impressions, your prospect is now heavily interested in your large format printing services. She decides to visit your company headquarters.
Your 3D signage in the parking lot not only helps her to spot your office on a busy street, but also gives her an instant connection with the positive experience she had at your booth. She steps out of her car with high hopes of meeting with your staff.
#4: Window graphics
As your prospect approaches your front door, she's engaged by your window decals that perfectly match your signage, your website, and your printed materials. Her positive impression of your brand is being reinforced at every turn.
#5: Wallpaper murals
The branding experience doesn't end in your parking lot. So many companies are content just to brand themselves on the outside, but when you step into their office, they look just like every other part of corporate America.
But since you've invested in printed wallpaper murals, you provide your employees, customers, prospects, and visitors with a unique look and feel throughout your facilities. Everyone who comes to your offices leaves with the feeling that they've been someplace special.
Are you eager to create impressions like these? Perhaps you heard the good news. RBO PrintLogistix has recently added in-house large format printing capabilities. Of course we've been providing these services through intelligent sourcing for many years, but bringing these capabilities under our own roof enables us to provide even faster service with improved quality.
Large format or small, we seek to provide you with exactly the right solution to fit your marketing and branding needs. Our expert staff will ask lots of questions, listen carefully to your answers, and then deliver creative solutions that exceed your expectations. Find out more about what we can do for you by viewing our online gallery.